Cour des cerfs du château de Versailles.
Grâce au mécénat de M. Hubert de Givenchy, restitution d'après le modèle  du sculpteur Alban Reybaz des cerfs ornant la cour de l'arrivée de la chasse de Louis XV au château de Versailles.
At the Chateau of Versailles, the restitution of mounted deer busts, in the style of sculptor Alban Reybaz, was made possible under the patronage of M. Hubert de Givenchy. The buck heads adorn the courtyard where Louis XV would return from hunting expeditions.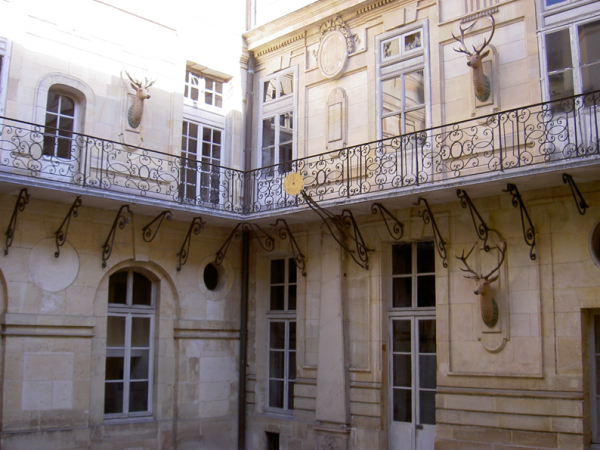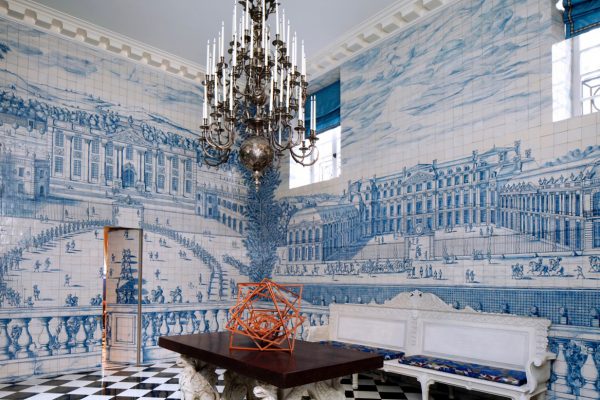 Vestibule de l'hotel particulier Claude Passart, Paris 
Réalisation d'un décor de 140 m2 en faïence représentant les châteaux perdus de Paris.
Foyer in the home of Claude Passart in Paris.
The creation of a 140 m2 ceramic décor representing the lost chateaux of Paris.
Maison particulière, Pebble Beach, Californie.
Réalisation de plusieurs décors de faïence, une  salle à manger, un corridor, deux fontaines et des arcades dans un jardin intérieur. Vases en terre cuite, colonnes faïencées, cheminée en faïence, globes célestes et restres en terre cuite.
Private Home in Pebble Beach, California
Installation of several ceramic decors including the dining room, a hallway, two fountains, and arcades in a cloistered garden. Ornamentation features terra cotta vases and globes, glazed ceramic columns, and a ceramic fireplace mantel.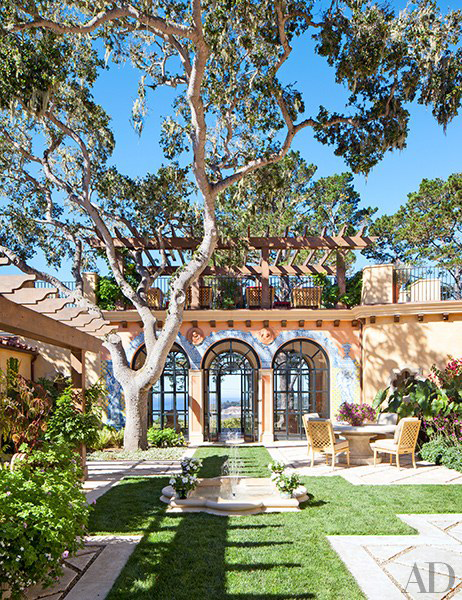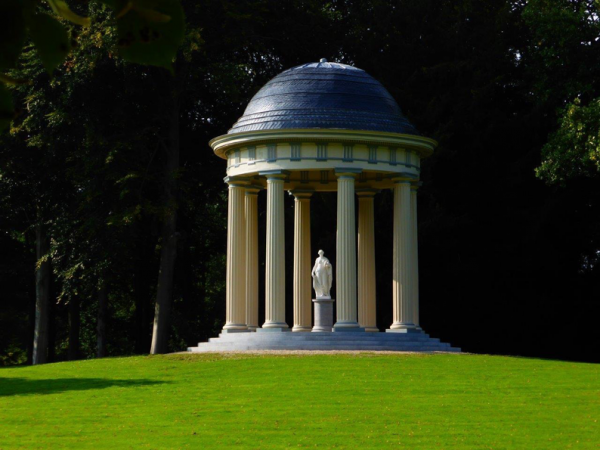 Maison particulière, Louvain, Belgique.
Réalisation de la copie en résine marbre d'une version de la Flore Farnèse.
Private home in Louvain, Belgium
Reproduction of a version of the Fore Farnese statue in polished marble resin.
Hotel Metropole, Monaco
Fourniture du revêtement de sol de la zone d'arrivée de l'hôtel. Ornements de jardins.
Hotel Metropole, Monaco
Laying of a pavement in the esplanade of the hotel and garden ornaments.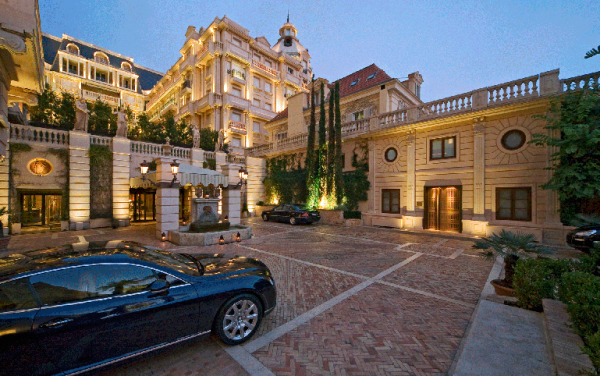 Château de la Présidente, Aix en Provence
Réalisation de nombreux ornements de jardin en terre cuite – ici, les pots à flamme de l'hôtel de Lassay,  coiffent les piliers de l'entrée du domaine.
La Presidente Castel, Aix en Provence.
Garden ornaments in terracotta .
Hotel de Rome, Berlin
Ensemble de vases classiques laqués. Ici, vases aux amour de Frémin laqués de noir.
Hotel de Rome, Berlin
A collection of classical lacquered vases. Pictured here are two black lacquered vases based on the model of 18thCentury French sculptor René Frémin.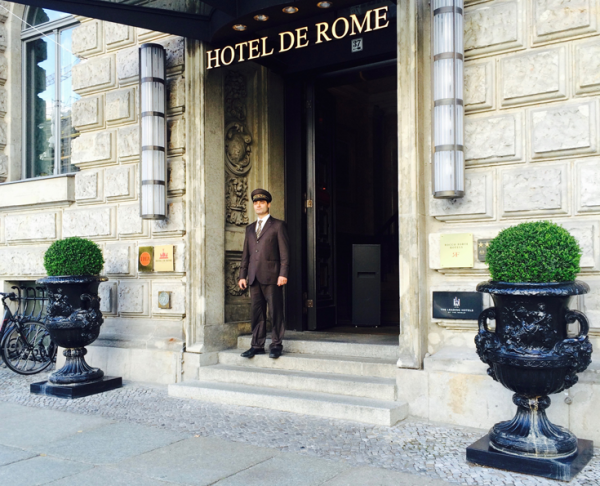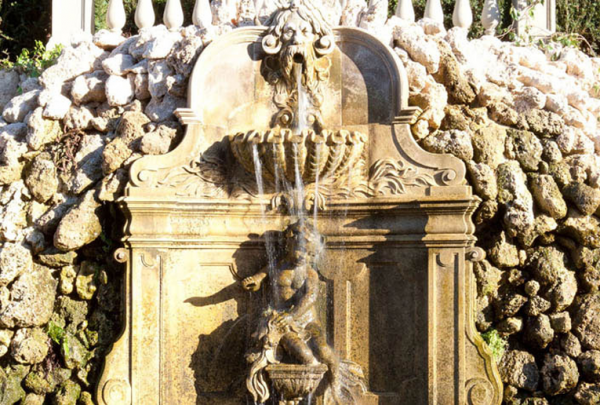 Villa Cora, Florence, Italie
Réalisation d'une fontaine sur mesure en pierre de  Lecce. 
Villa Cora, Florence, Italy
Creation of a custom made fountain in stone from Lecce.
Grand Hotel de Saint Jean Cap Ferrat, Four Seasons Hotel.
Création de deux sculptures en marbre de Tassos. Ici, la main gauche de la sculpture géante de l'empereur Auguste.
Crafting of two monumental sculptures in marble from Tassos. Pictured here is the right hand of Emperor Augustus.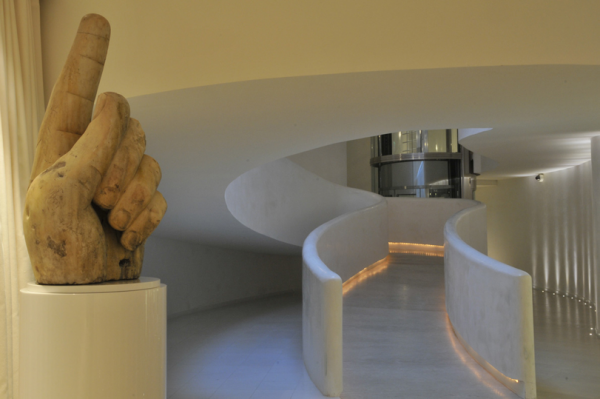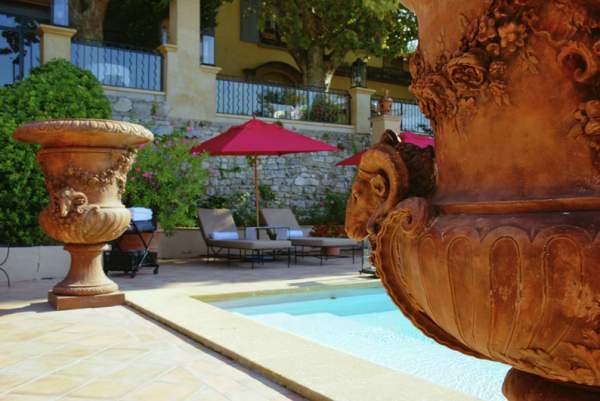 Villa Gallici, Aix en Provence.
Vases et statues. Ici, Vases du printemps de Verbeckt et Gabriel, au bord de la piscine.
Vases and statues. Pictured here beside the pool are two vases in the style of Verbeckt and Gabriel.
Maison particulière, Moscou.
Réalisation  d'éléments d'architecture en terre cuite, vases, et décor de faïence.
Private Home in Moscow
Construction of architectural elements in terra cotta, vases and ceramic décor.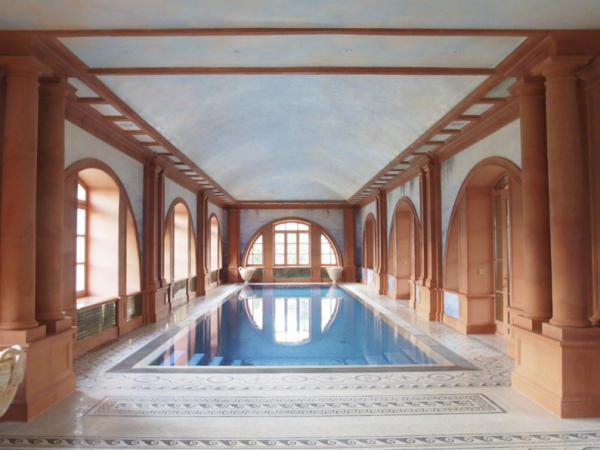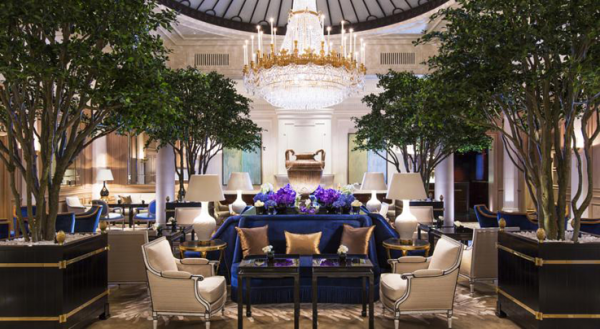 Leading hotel of the world : Baur au lac, Zurich.
Vase et console en marble 
Vase and console in marble.
Café de la Paix, Grand Hotel, Paris.
Statue, voir notre collection, socles en marbre et statues en pierre reconstituée. 
Statue and pedestals in marble and statues in reconstituted stone.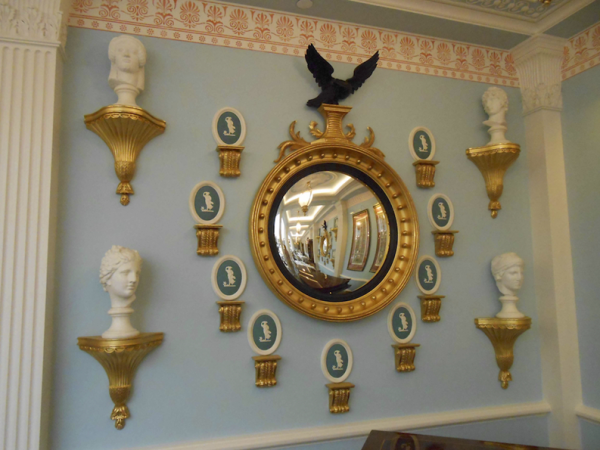 The Lanesborough hotel, Londres.
Réalisation de bustes et de bas reliefs dans le style wedgwood.
Assemblage of busts and bas-reliefs in the style of Wedgewood.
Château de Ferrières, Ferrières en Brie.
Vase aux amours émaillé de blanc.
Vase with handles glazed in white.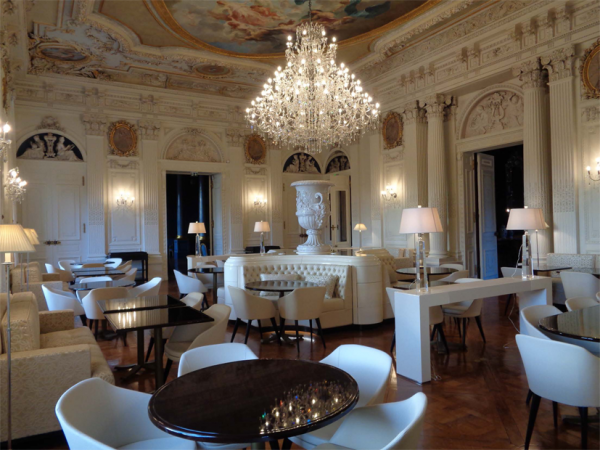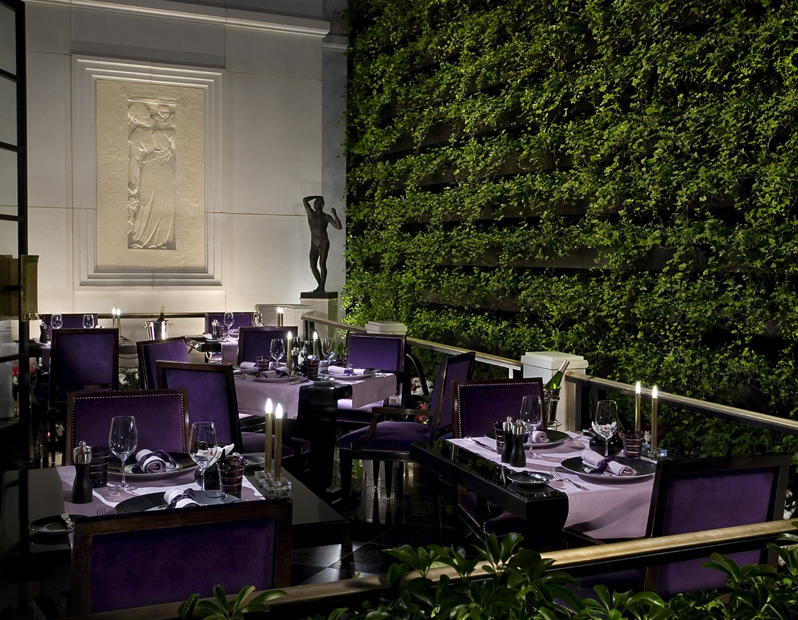 Joel Robuchon MGM Grand, Las Vegas.
Bas relief art déco.
Maison particulière, Sorrento, Italie.
Fontaine et mascaron en marbre, baignoire en résine marbre, consoles murales, vases, globes terrestre et celestes en terre cuite, restitution complète des pavements originaux de la villa.  
Private home, Sorrento, Italy
Fountain and mask in marble, bathtub in marble resin, wall consomes, vases, globes in terra cotta, complete restitution of villa's original pavement.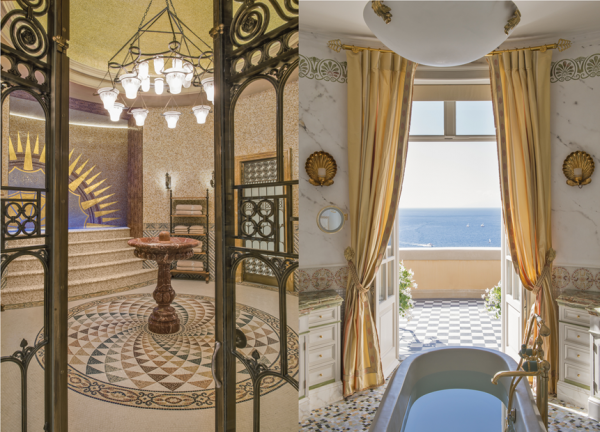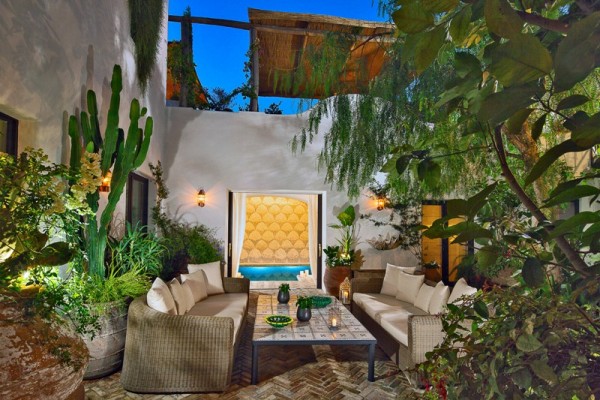 Maison particulière, Anacapri, Italie.
Fourniture de tous les  pavements en terre cuite et en pierre, des mosaïques, des fontaines, des lustres et des appliques lumineuses, des urnes et vases en terre cuite.
Private Home, Anacapri, Italy
Laying of all pavements in terra cotta, stone and mosaic, fountains, chandeliers and wall sconces, urns and vases in terra cotta.
La châtaigneraie, Dully, Suisse
Réalisation de tous les éléments sculptés du parc. Musiciens en pierre, reproduction de statues classiques en marbre, vases, fontaines  et ornements.
Production of all sculpted elements of the park. Musician statues, reproduction of classical marble statues, vases, fountains and ornaments.