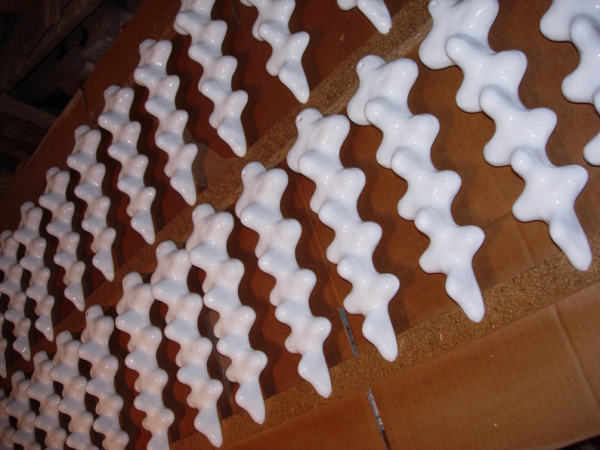 Restitution à l'identique, à partir d'un moulage elastomère, d'éléments de résine laqués de blanc, pour la restauration d'un lustre italien des années 70.
An elastomere mould is used to reproduce the white-lacquered, resin elements for the restoration of a 1970's Italian chandelier.
Restauration  avant moulage d'une compagne de Diane d'après Frémin (Louvre) en pierre reconstituée.
Restoration of René Frémin's Louvre-based statue of Diana's companion in reconstituted stone, pictured here before moulding.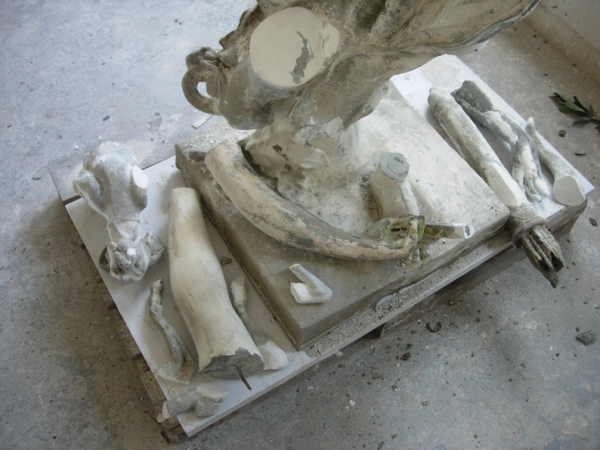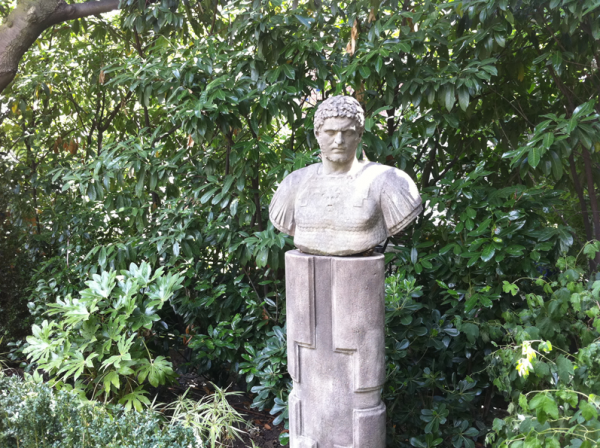 Restauration d'un buste en marbre et réalisation de son scocle en pierre de taille pour un projet parisien de Jean-Louis Deniot.
Restoration of a marble bust and creation of its pedestal, both in cut stone, for a project signed by Parisian designer Jean-Louis Deniot.
Restauration et consolidation en cours d'une sculpure en pierre reconstituée  pour le compte d'Agnès B.
Restoration and reinforcement of a sculpture in reconstituted stone for Agnès B.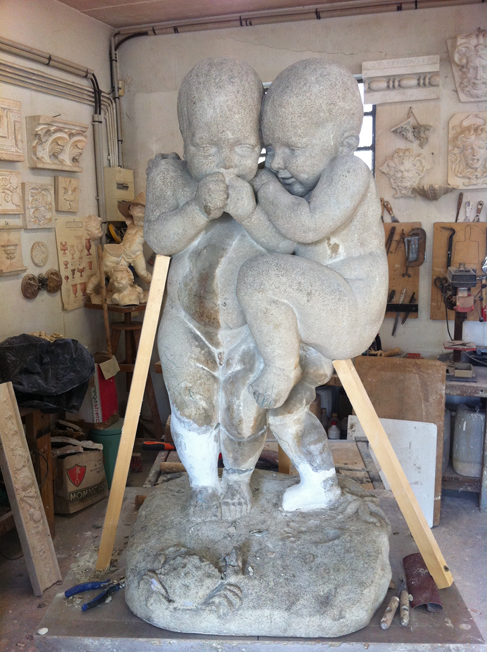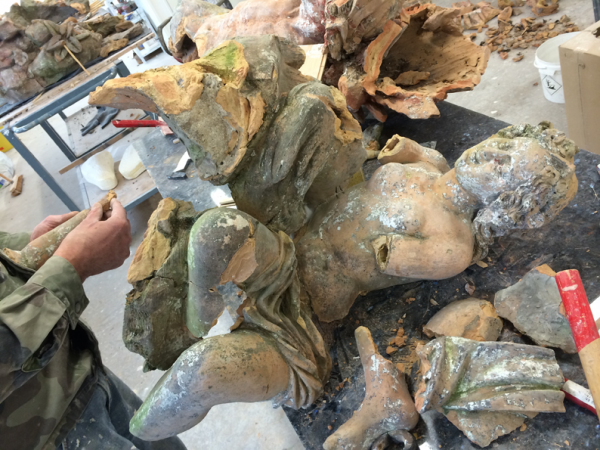 Restauration complète d'une fontaine en terre cuite  détruite à la suite de la chute d'un arbre. Collage, recréation des parties manquantes, consolidation, et patine.
A complete renovation of a terra cotta fountain, destroyed by a fallen tree, involving assemblage and reconstruction of missing pieces, reinforcement and patina application.