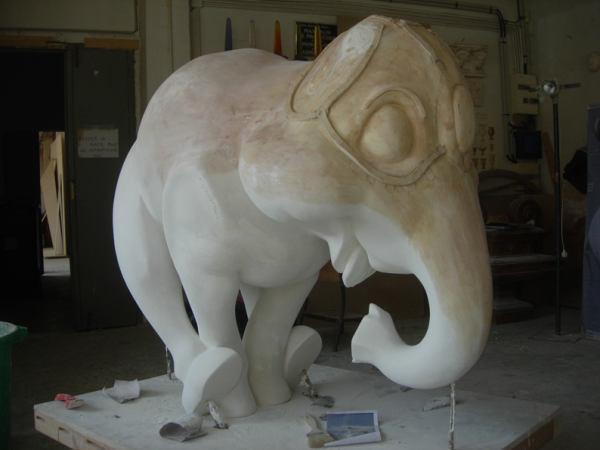 La réalisation du Pulcino de Nicolas Buffe pour la fondation SAM est la première rencontre d'importance entre l'Atelier Prométhée et le monde de l'art contemporain. D'après les dessins de l'artiste, nous avons réalisé le modèle en plâtre et bois, conçu le moule et édité le tirage.
The creation of Pulcino by Nicolas Buffe for the SAM foundation was the first important piece of contemporary art entrusted to Atelier Prométhée.  Using the artist's drawings, we formed the model in plaster and wood, designed the mold and completed production after the moulding process.
Pulcino sur son piédestal a investi la place Saint Germain des prés à Paris lors de l'exposition du Parcours saint Germain en 2009.
Pulcino on his pedestal embellished the Place Saint Germain des Prés – Paris – during the 2009 exhibition of Parcours Saint Germain.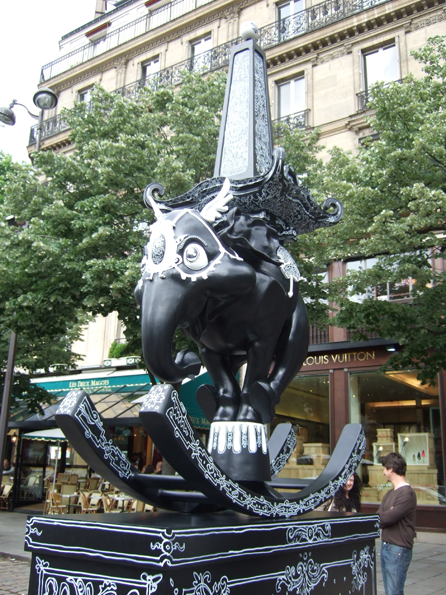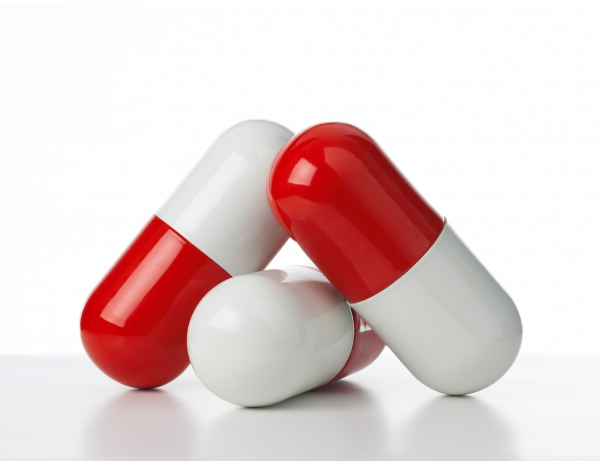 Pour Philippe Huart, assemblages de gélules en porcelaine.
For Philippe Huart, the assemblage of porcelain pills.
Pour Agnès Thurnauer, réalisation de modules en plâtres formant  des moules de lettres « matrices ».
For Agnès Thurnauer, the conception of plaster models forming moulds for a matrix of letters.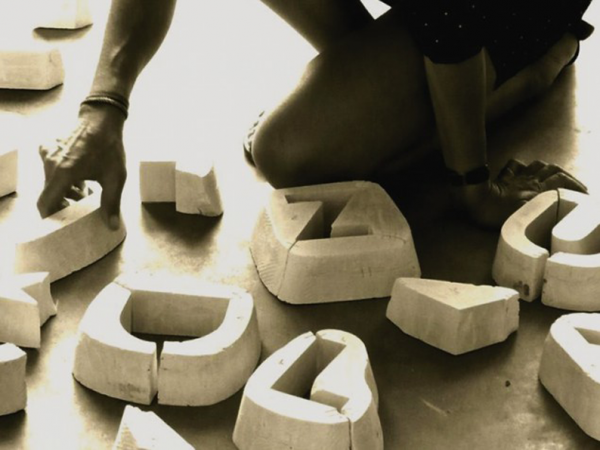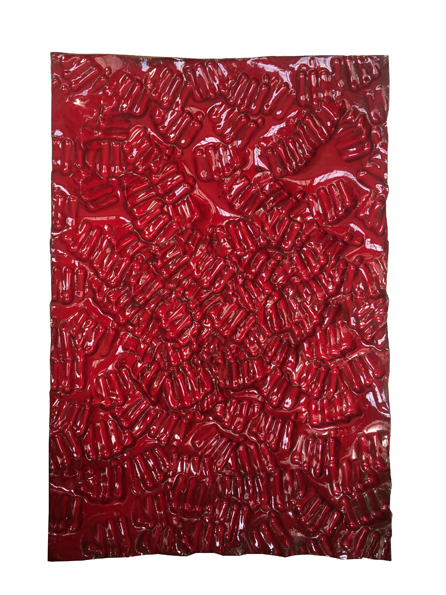 Avec Philippe Perrin, plaque impactée par les poings de l'artiste, émail rouge.
For Philippe Perrin, a red enameled plaque imprinted with the artists fists.
Edition du trophée des mécènes de la RMN-Grand Palais par Johan Creten.
Production of a trophy for the patrons of the RMN-Grand Palais, designed by Johan Creten.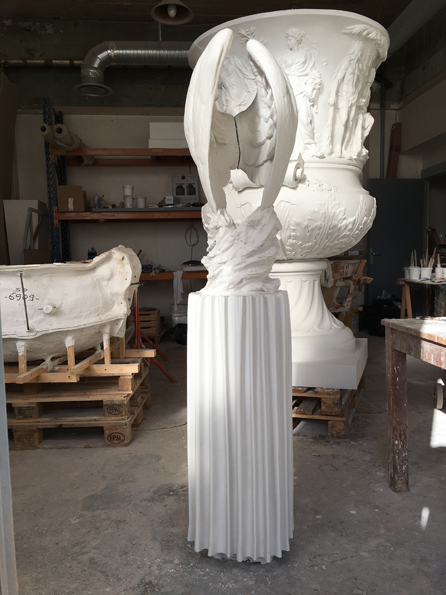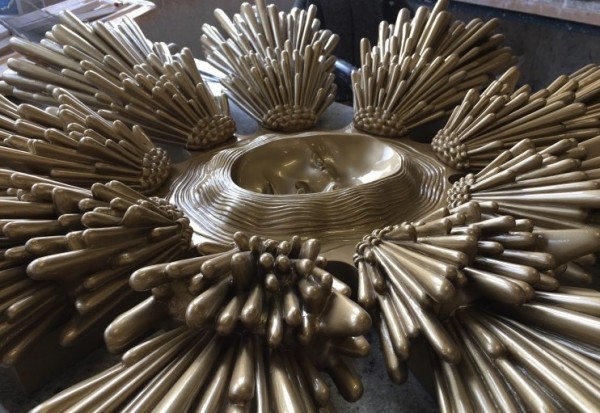 Moulage sur nature, modelage, moulage, et édition de différents travaux de Kimiko Yoshida.
Casting on a living model, sculpting, moulding and production of different works by visual artist Kimikko Yoshida.
En  assistance technique à  Geraldine Cario,
moule et tirage en latex de « cartographie du je ».
For Geraldine Cario, mold and production of « cartographie du je »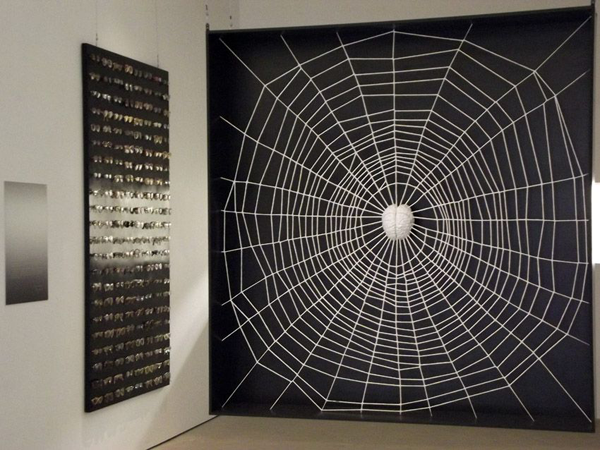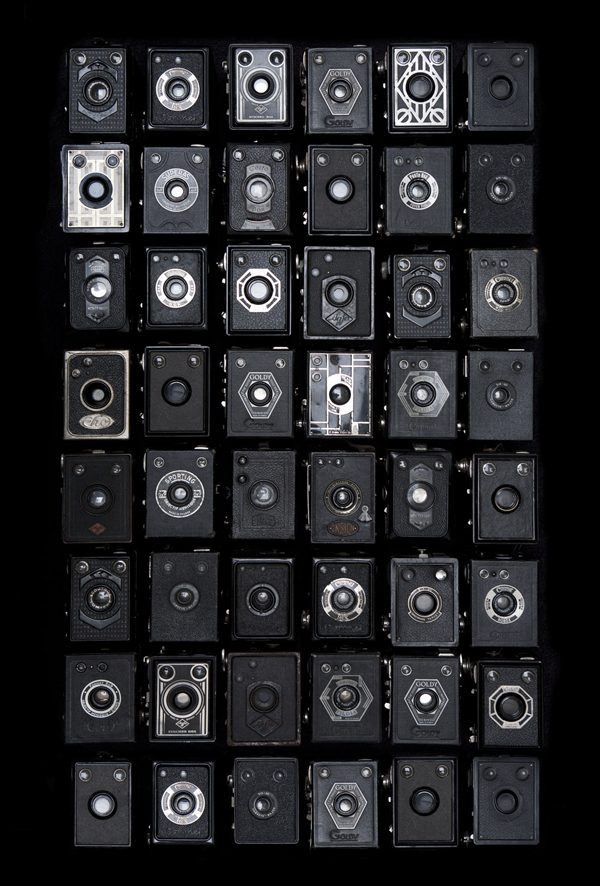 Pour Geraldine Cario, création du support en résine renforcée de « memoryBox ». 
For Geraldine Cario support in strong resin for her « memory box ».